Exclusive First Day Covers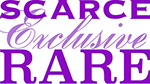 Occasionally we purchase lots of rarer covers from private collectors or from stamp auctions. It takes time to add all of these items individually to the website. These are normally 'one-off' items, so if you see something you want, then don't delay in buying it! There is always a good selection of the better covers in this section.
To make it easy to find what you are looking for try using the SORT BY menu - top right of the search results.

49711
KGVI: Set of 4 Festival High Values
, King George VI High Value Definitives
, One Left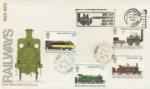 52065
Stockton & Darlington Railway
, Rare slogan postmark
, One Left

51958
Commonwealth Games 1958
, RAFA Philatelic Society
, One Left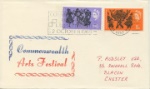 51976
Commonwealth Arts
, Arts Festival
, One Left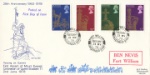 52006
Coronation 25th Anniversary
, Tenzing on Summit of Everest
, One Left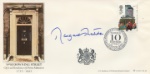 39116
The Royal Mail, Margaret Thatcher Signed Cover
, Autographed By: The Rt Hon Margaret Thatcher (Prime Minister)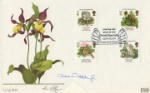 50945
Species at Risk
, Lady Slipper Orchid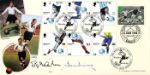 20810
World Cup Winners
, Stanley Matthews & Tom Finney
, One Left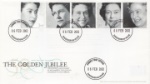 52019
Golden Jubilee
, Sandringham House CDS
, One Left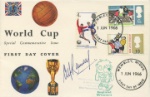 51979
World Cup Football
, Jules Rimet Cup
, One Left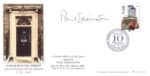 817
The Royal Mail, 10 Downing Street
, Autographed By: Paul Eddington (Star of TV sitcom 'Yes Minister' & 'Yes Prime Minister')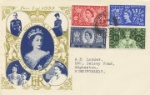 51955
Elizabeth II Coronation
, H M The Queen
, One Left

51945
Postal Union Congress
, King George Cypher
, One Left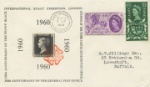 51959
General Letter Office
, York Castle Museum Penny Black
, One Left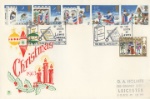 52004
Christmas 1973
, Lewis Carroll
, One Left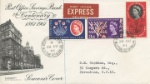 51961
Savings Bank Centenary
, PO Savings BankHeadquarters
, One Left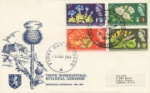 51973
Botanical Congress
, Edinburgh Castle
, One Left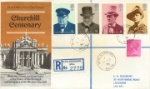 52059
Winston Churchill
, Blenheim Palace
, One Left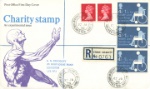 52061
Charity
, Charity Stamp Experimental Issue
, One Left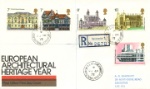 52063
European Architectural Heritage Year
, Greenwich
, One Left
Please Wait.. Loading more results...