King's College Chapel
43676 | 01.06.2015 |
£19.99
BUY NOW
Printed by Royal Mail. Designed by Adrian Bradbury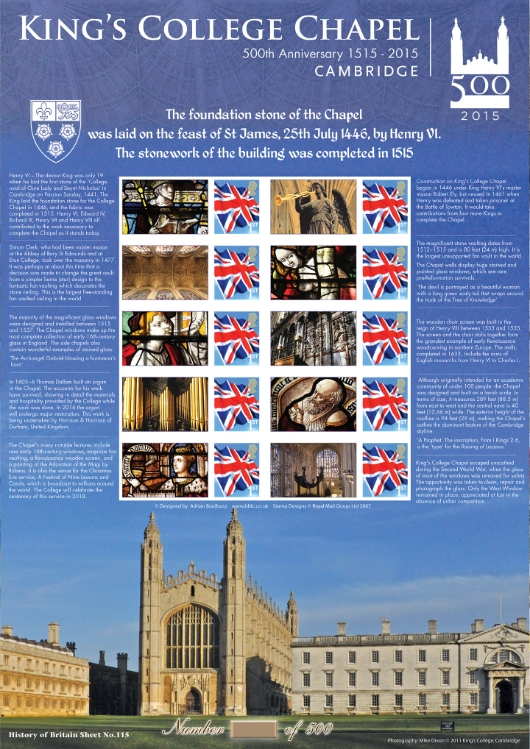 Click on image for larger view
Issue:
King's College Chapel Stamp Sheet (Smilers®)
This stamp sheet marks the 500th anniversary of King's College Chapel Cambridge. The foundation stone of the Chapel was laid on the feast of St. James, 25th July 1446, by Henry VI. The stonework of the building was completed in 1515.
King's College Chapel is the chapel to King's College of the University of Cambridge, and it is considered one of the finest examples of late Perpendicular Gothic English architecture. The chapel was built in phases by a succession of kings of England from 1446 to 1515, a period which spanned the Wars of the Roses. The chapel's large stained glass windows were not completed until 1531, and its early Renaissance rood screen was erected in 1532-36. The chapel is an active house of worship, and home of the King's College Choir. The chapel is a significant tourist site and commonly used symbol of the city of Cambridge.