William IV
38980 | 19.07.2013 |
£25
BUY NOW
Printed by Royal Mail. Designed by Adrian Bradbury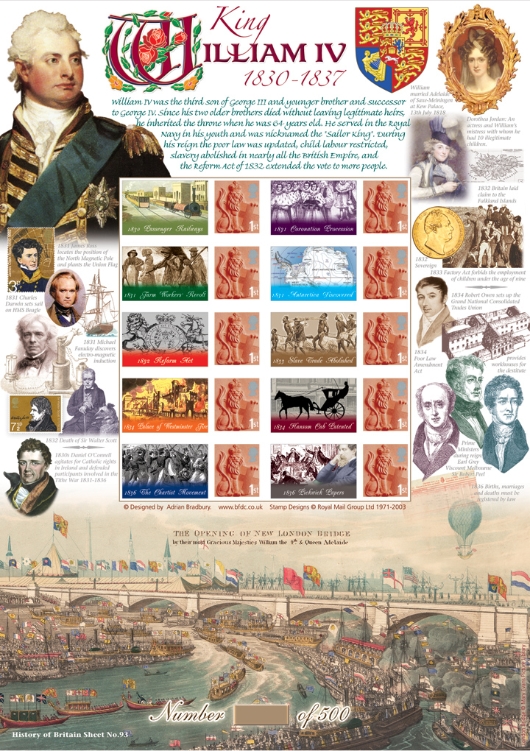 Click on image for larger view
Issue:
William IV Stamp Sheet (Smilers®)
The sheet is limited to 500 numbered copies.
William IV was the third son of George III and younger brother and successor to George IV. Since his two older brothers died without leaving legitimate heirs, he inherited the throne when he was 64 years old. He served in the Royal Navy in his youth and was nicknamed the "Sailor King". During his reign the poor law was updated, child labour restricted, slavery abolished in nearly all the British Empire, and the Reform Act of 1832 extended the vote to more people.